We may be sheltering in place, but we're still offering take-away laughs.

Performances

That's right, we're now doing our signature show, ComedySportz, online on Saturday evenings at 7:30 pm! (Note the slightly earlier curtain time from our live shows).  This one-hour show is "pay what you can," but we're hoping you'll support us–our company has no income, and we're trying to take care of our employees.
There are limited spaces, only 100 per show. You only need one ticket per viewing device, not per person.
Join us by clicking here. Please wear pants.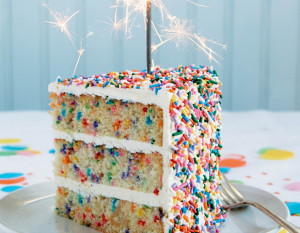 Birthday Parties & Family Celebrations

Are you stuck at home with no way to celebrate your birthday or graduation?

Then why not invite us to provide virtual entertainment!

That's right, you can host a party with your family or your friends across-the-miles by letting us created a personalized online show just for you! We will customize the show to celebrate the honoree, and everyone gets to participate in giving suggestions. The show can be scheduled any day, any time!  Don't let the day go by without a celebration.
For more information or to schedule your personalized event, 
Email us!

Corporate Training & Shows

Improv skills to help virtual teams connect, communicate, and collaborate
People know us for our hilarious, fully improvised show, ComedySportz®. In our CSz Business Trainings, we teach how improv skills translate to business: thinking nimbly, supporting others, building solutions rapidly and cooperatively, and crafting and presenting engaging stories. Along the way, participants laugh, grow closer, and become a better team.
Now, we're bringing these programs to Zoom, so all your employees can play, right from their homes!

Learning and laughter from your laptop!



Whether your team has just made the shift or has always been virtual, our unique mix of teambuilding and skill-building is a great way to take a break together and recharge.
For more info on Virtual Training, click here. For our client list or more info on CSz Business, click here.
To contact us about creating a digital learning experience for your team, click here.
Virtual Field Trips
This is specially designed to support our teachers who are leading their classes online!

Let us take your class on a Virtual Field Trip!
If you're needing some variety and want to give your kids a new learning experience, then invite us into your online classroom to perform a show or lead a workshop. Our shows or workshops can be scheduled at your class times, use student volunteers, and be customized to support your curriculum. Best of all, these are currently "Pay What You Can."
To contact us to set up a Virtual Field Trip for your students, click here.